15 tags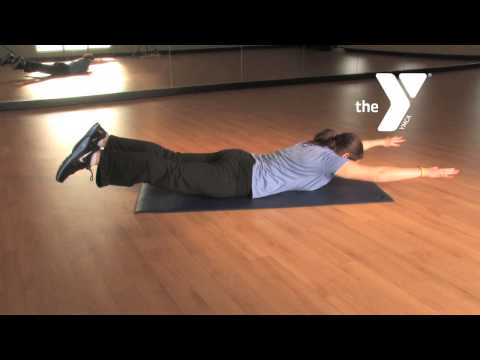 17 tags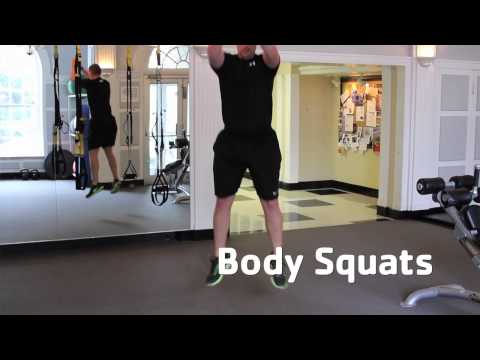 15 tags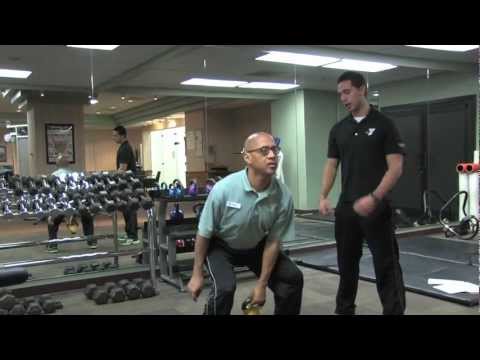 15 tags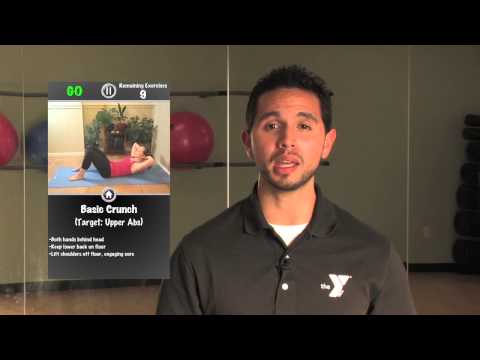 13 tags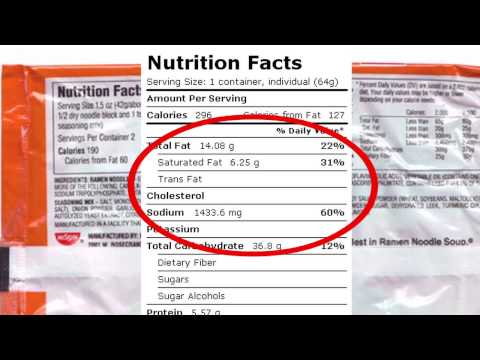 10 tags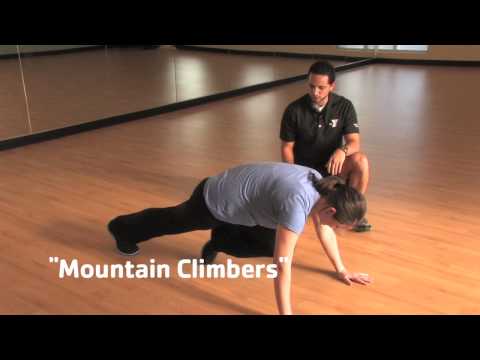 9 tags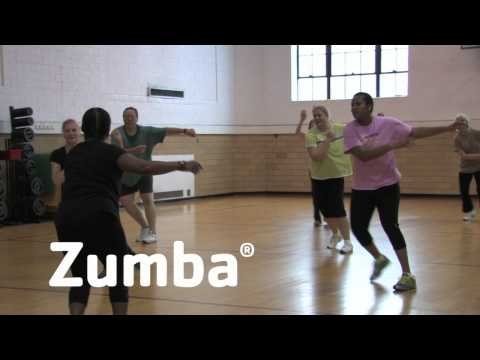 14 tags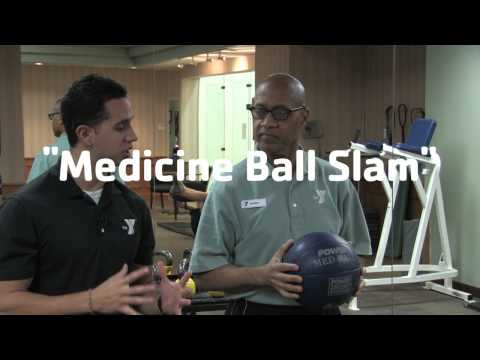 11 tags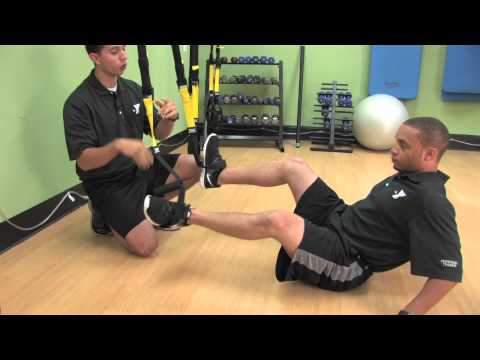 11 tags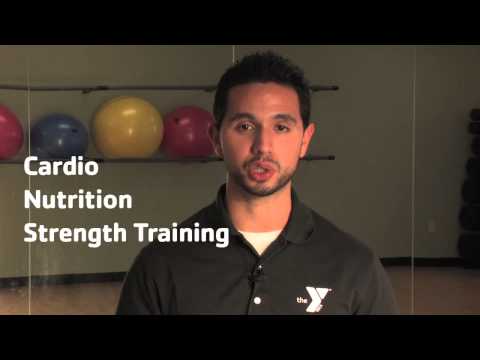 19 tags
Running 101
RUN SMART. RUN BETTER. Running is one of the most popular exercises for people looking to stay healthy. For some, it's just another way to burn the three slices of pizza they ate last night, but for many, running can become a passion. Whether you're training for your first race or simply running to stay in shape, here are 4 tips that will help you become a more efficient runner.   Let the Shoes...
16 tags
More Group Ex. Classes to Try!
SOMETHING FOR EVERYONE Group exercise classes are a great way to meet new people and stay motivated while working out. Referred to as "Aerobics" in the past, group ex. classes have evolved a great deal, and today you can find a group ex. class that fits the needs of almost every individual looking to become or stay healthy. Here is a list of some of the most popular classes that you may find at...
22 tags
A Toned Body in 5-Steps
EVERY REPETITION COUNTS Building a lean, toned body is a goal that many fitness enthusiasts have in common. Working towards a toned body will also help with weight loss, building endurance, and strength. In this week's tip, I'll detail a 5-step plan that will place you on track to get you the toned body that you've been looking for.   Step 1. Change the Way You Eat A toned body...
16 tags
The Post-Turkey Workout
BACK TO THE GRIND! The American Council on Exercise estimates that the average adult consumed over 3,000 calories and 229 grams of fat on Thanksgiving's Day. The week after Thanksgiving is an important one to get you back on track. Make sure you make your time at the gym count and try out the Post Turkey Workout!   TRX Jumping Squats – 15 Reps, 2 Sets Setting the TRX to fully lengthened mode and...
16 tags
I'm Eating What?!?!
WHAT'S REALLY IN YOUR FOOD We consume a lot of different food in a day-to-day basis, some that's great for us, some…not so good. Paying attention to the amount of calories a product contains is not enough to keep us healthy and in shape. Next time you're out and about, at the supermarket, or another place, think twice before purchasing any of the following products:   Ramen Noodles Ramen is the...
15 tags
Machines that Torch Up Fat
GET THE MOST OUT OF YOUR CARDIO Most cardio equipment fall under 4 categories: treadmills, bikes, step machines, and ellipticals. When it comes to doing cardiovascular work, choosing between these machines is just a matter of preference; but have you ever wondered which ones help you burn the most fat? Let's take a look at 4 pieces of equipment that will get you the most out of your 45...
9 tags
The Wonders of Sleep
4 REASONS TO GET YOUR 8 HOURS If you're like the average American, chances are your hectic life does not allow you to get enough rest. Sleep is crucial to maintain balance in your everyday life. According to the National Sleep Foundation, the average adult needs between 7-9 hours of sleep at night. If you're currently trading caffeine for an extra couple of hours of rest, here are a couple of...
10 tags
Secrets to Weight Loss
EASIER THAN YOU THINK Many people go to extremes in order to shed a few pounds. There will always be a Hollywood diet, a bogus fitness product (Shake Weight, anyone?), and insane home video work outs that claim to help you get the body of your dreams. The truth is that losing weight can be easier than you think. Consider these next few tips that may help you get the results that you're looking...
10 tags
Building a Strong Core
SCULPTING THE MIDSECTION The "core" is a term used to refer to the abdominal section, the hips, and the lower back. Having a strong and stable core is essential for maintaining a good posture and preventing injuries. Here are 5 exercises that will target the entire core region.   Body Plank This exercise is performed by maintaining a push up position. The goal is to maintain the midsection aligned...
9 tags
BodyPump: Why You Should Try it!
5 REASONS TO TRY IT This past week, the Y introduced Les Mills BodyPump, a 60-minute workout that builds strength and tones the body at the same time. If you've been on the fence about giving it a try, here are 5 reasons why should:   5. It Works Your Whole Body BodyPump is designed to target all of the major muscle groups in the body, making each exercise as effective as the next.   4. You Pick...
9 tags
The Rainy Day Workout
STAY DRY, STAY FIT Summer is officially gone and fall has begun. With the change of seasons, it's easy to lose motivation as our body begins to get acquainted with the new weather. If you're the kind of person to skip a workout day at the first sight of a rain drop, try some of these exercises that can easily be performed in the comfort of your home.   Mountain Climbers Get on a plank position and...
12 tags
Busting the Fitness Myths
DON'T BELIEVE THE HYPE From infomercials to magazines, there will always be a brand new product or method that promises to get you the body of your dreams with little work and in a short amount of time. The following are some of the most common myths that fitness professionals hear the most:   Myth: Doing crunches gets rid of fat in the stomach area. Verdict: False. Crunches and sit ups are...
11 tags
Group Ex. Classes to Try
SOMETHING FOR EVERYONE Group exercise classes are a great way to meet new people and stay motivated while working out. Referred to as "Aerobics" in the past, group ex. classes have evolved a great deal, and today you can find a group ex. class that fits the needs of almost every individual looking to become or stay healthy. Here is a list of some of the most popular classes that you may find at...
11 tags
The Handy Kettlebell
CHANGE THE WAY YOU TRAIN You've seen them at gyms. They are the cannon ball-looking weights with a handle. But what makes the kettlebell truly stand out from the other exercise equipment is their ability to create a combined strength and endurance workout that targets the entire body. Training with kettlebells is also a great way to boost your regular routine. These are some of the benefits:   Do...
8 tags
Snacking The Right Way
No Longer a Guilty Pleasure When it comes to maintaining a healthy diet, snacking doesn't have to be a crime. Eating in between meals has actually been found to be a great way to improve or maintain a healthy metabolism. The trick to snacking is to make sure that what you're consuming will not spoil the hard work that you do at the gym. Here are a couple of healthy snacks that can get you through...
8 tags
Fitness on the Go!
Top 5 Free Fitness Apps for your Phone A recent study has found that nearly half (46%) of all American adults own some kind of smartphone. With such a demand for smartphones, it seems like nowadays there's an application for pretty much everything. Fitness applications are a good way to help you track your progress and keep you going. Here's a list of some good ones to check out:   5. Pedometer...
8 tags
7 tags
Weight Loss: What We Forget
Don't Make it Hard. Simplify it! Many people whose goal is to lose weight can become overwhelmed thinking about what to do, what to eat, when to eat, etc. Health seekers in general tend to over-complicate the whole weight loss process and forget that there are very simple factors that will get them to where they want to be. Here are a couple of tips to get you there:   Burn More Than You...
9 tags
Hitting the Weights for Weight Loss
Shedding the Pounds with Resistance Training If weight loss is your goal and the only thing you're doing is jumping on the treadmill, you're missing out. Although often dismissed, adding a resistance training routine to your work out can give you significant results. Hitting the weights a few times a week will help you speed up your metabolism by building lean muscle (not bulky, bodybuilder...
6 tags
Getting Back in the Saddle
Welcome Back to the Gym, Let's Get Started Getting out and back in to your exercise routine is always hard. Some people stray for a few weeks, others a couple months, but many people stop exercising all together for years before they decide to come back. One thing to remember is that it's never too late to improve your well being. Here are a couple of tips that may help you get back into the...
Interval Training and Why You Need it
What is Interval Training? Interval training is built upon alternating short, high intensity bursts of speed with slower, recovery phases throughout a single workout. Frequently used by athletes, interval training allows the individual to build improved performance, greater speed, and endurance.   What You Get Out of It ·         More calories burned per work out ·         Increase in...
1 tag
How To Set Realistic Goals
Know Your Goals, Make Them Happen It's easy to get discouraged when results don't come as quickly as you expect them to, so as you continue to make a long term commitment to your health, focusing on short term goals can make a big difference. Consider these few tips that may help you stay on track:   Narrow Your Goals Down There's nothing wrong with having multiple goals, but prioritizing some...
Mission: Beach Body
Five Exercises to Get You Ready for Summer The May flowers have bloomed and the beach season is on the horizon. Start getting ready for that long awaited beach trip by incorporating some of these exercises to your daily routine:   Kettlebell Swings The kettlebell swing is a great exercise that burns fat, strengthens the core, and improves cardiovascular fitness all at the same time. Technique is...
Sweat Suits. Do They Work?
Do They Help Burn More Fat? No. Sweat suits cause an increase in the amount of sweat that the user generates by exercising while wearing it. The weight that the user loses after wearing a sweat suit is mostly water weight, which the user quickly gains back after rehydrating. Sweat suits are popular among athletes such as wrestlers and boxers who need to be able to cut weight for their weigh-ins,...
Not Seeing Results? Gym Mistakes
                        What's Keeping You From Success  You're at the gym 5 times a week, you're eating right, and yet, you're not seeing the results you want. Are you really doing all that you can? Consider these 4 common mistakes many gym goers make as they strive to reach their goals:     You Do the Same Thing, Every Time. Your body builds up a tolerance to exercise routines. Getting...